Fragrances have always been the most intimate and luxurious accessory for men. There are different kinds of fragrances for both men and women, but the one that is very common in men is aftershaves. There is a large variety of cheap aftershaves and colognes that are budget-friendly. Hence, we do not have to spend a lot of cash to smell great.
Aftershaves not only smell good but also have antiseptic properties that are beneficial for the skin in many ways. However, the amount of perfume in aftershaves is less in comparison to others. Many types of fragrances are in the mainstream but have you ever wondered what makes a good scent for men according to their age?
Well, the characteristics that the younger generation should look for are given below.
It should be inviting and should smell good.
Young men generally prefer fragrances that are Fresh, citrus, aquatic or light spicy.
The younger generation looks for fragrances that smell expensive but are affordable.
And the one that we can show off to their mates.
Though spending on high-end and niche perfume houses makes you feel luxurious but is not necessary. There are cheap fragrances that are equally amazing as any other expensive fragrance. Many cheap fragrances smell good. Dark scents, heavy wooden fragrances and too musky scents are more suited to an older man than younger ones. Whereas, Fresh, citrus, aquatic or light spicy are for younger generations.
Below, we have gathered a list of some of the best and cheap designer fragrances or perfumes that are popular and contain all the characteristics the young generation requires.
Bleu De Chanel EDT:
It is an aromatic woody fragrance that has a combination of aromatic herbs and an opulent centre and base. The scent is the first fragrance released for men by the brand. It gives a fresh and energetic feeling that leaves a vibrant and invigorating trail.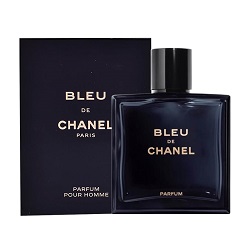 CK One – Calvin Klein:
Sensuality and purity are the traits of Calvin Klein fragrances. CK One is a fragrance for both men and women. This unisex scent opens up with citrus notes along with mandarin. The base is warm and oriental with a touch of amber. It is the clean and contemporary scent that is most popular and affordable for all.
Armani Acqua Di Gio:
As the name suggests, the scent is inspired by wind and water and the composition contains sweet and salty notes of seawater and nuances of sunny warmth. The base of the fragrance has sharp notes of wood and musky traits.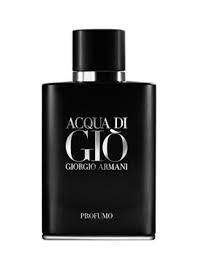 Boss Bottled:
Created in the late '90s. It has the enduring strength of a wooden base, with a fresh and fruity top note and a floral and spicy heart. The brand produces a beautiful and modern designed bottle, reflecting its powerful attitude. The perfume has a rich texture and lively smell along with commendable longevity.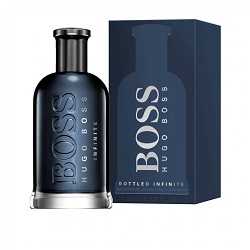 Y By Yves Saint Laurent:
A perfect spring fragrance and the best choice for teenagers. It has a unique earthy and aromatic Fougere fragrance for men. The composition contains a combination of deep, fresh aromatic, spicy, woody and fougere tones.
Polo Blue by Ralph Lauren for Men:
A fresh and a clean scent that is long lasting and has light tone. A perfume has subtle and classic that does not overwhelm the sense of everyone present around. It is perfect combination of fresh, mature, and inviting.
Fragrance Cosmetics Perfumes has a wide range of cosmetics and fragrances for all ages and gender. They have a collection of high street and designer fashion brands, niche fashion houses' perfumes and fragrances for him and her. Choose fragrances that suit your personality and budget. Shop their range of cosmetics and fragrances at discounted prices for both men and women.