Fiji is a tropical paradise in the South Pacific Ocean and an ideal destination for anyone looking to experience something truly magical. Whether you're looking for adventure, relaxation, or a mix of both, Fiji has it all.
With its stunning coral reefs, crystal-clear waters, lush rainforest, and white sandy beaches backed by palm trees and mountains, it's no wonder that Fiji is the perfect place to get away from the stresses and strains of daily life. Here are some of the best things to do in Fiji.
Experience white water rafting
Get your adrenaline pumping with a white water rafting excursion down the mighty Navua River. Here you'll witness some of the country's most stunning scenery as you navigate your way through rugged gorges, cascading waterfalls, and crystal-clear pools.
While you're there, don't miss the chance to jump into the river and swim among schools of tropical fish. With expert guides and all the necessary safety equipment provided, this is an experience that you won't soon forget.
Visit the Sawa-I-Lau caves
The Sawa-I-Lau limestone caves are a must-see while in Fiji. Located on the eastern side of Yasaw Island, the caves are home to some of the most beautiful stalagmite and stalactite formations in the world.
You can take a guided tour of the caves, which lasts around an hour and includes swimming through underwater tunnels as well as exploring above ground. If you're feeling adventurous, why not try your hand at cave diving for a truly unique experience?
Go scuba diving
Fiji's crystal-clear waters are home to a vast array of diverse marine life, making it an ideal destination for scuba divers. You'll find vibrant coral reefs, colourful fish, sea turtles, and even sharks.
What's more, Fiji also has several shipwrecks to explore for the more experienced divers among you. With so much to discover below the surface, a scuba diving excursion in Fiji is sure to be an unforgettable experience.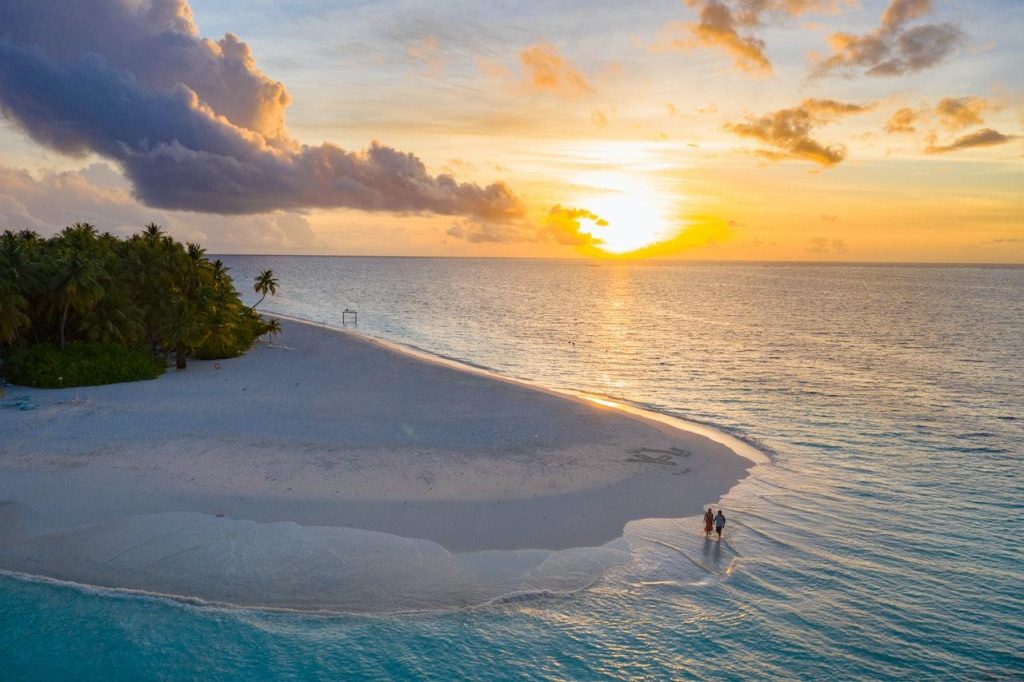 Soak up the sun on one of the many beaches
Fiji is home to some of the most beautiful beaches in the world. From deserted white sand coves to sprawling palm-fringed stretches, you'll be spoilt for choice when it comes to deciding where to spend your days soaking up the sun.
If you're looking for something a bit more active, why not try your hand at water sports such as kayaking, paddle boarding, and kite surfing?
Soak up the local culture
From vibrant markets selling local handicrafts and produce to traditional Fijian ceremonies and performances, there's no shortage of ways to experience the local culture in Fiji. You might even use this as an opportunity to volunteer overseasand teach locals English or help in construction or a local animal shelter.
Be sure to visit some of the country's villages and get a glimpse into Fijian life. Here you'll find friendly locals willing to share stories, teach you traditional dances, and even invite you into their homes for a meal.
Explore the Mamanuca Islands
The Mamanuca Islands are a group of 20 stunning tropical islands located to the west of Fiji. Here you'll find pristine beaches surrounded by crystal-clear waters and lush rainforest. There are also plenty of activities on offer including snorkelling, sailing, and island-hopping excursions.
Take a trip to the Garden of the Sleeping Giant
Located in the northern highlands of Viti Levu, the Garden of the Sleeping Giant is home to hundreds of species of orchids as well as lush rainforest and waterfalls. Take a guided tour around the garden and learn about its fascinating history.
Don't miss out on the chance to take a dip in the nearby Wailotua hot springs, which are said to have healing powers.
Explore the tropical rainforest
The tropical rainforests of Fiji are a haven for nature lovers. Take a guided tour to explore the lush vegetation, search for rare birds, and get up close and personal with the island's amazing wildlife. You might even find yourself spotting a few of Fiji's famous tree frogs!
The rainforest is also the perfect spot for hiking, so don't forget to bring your walking boots. You might even stumble across one of the island's many hidden waterfalls.
Take part in a firewalking ceremony
Your trip to Fiji wouldn't be complete without taking part in a firewalking ceremony. This traditional ritual involves walking over hot coals as an offering to the gods and is a popular rite of passage for locals.
This is an experience you won't soon forget, so don't miss the chance to watch or even take part in the ritual. Just remember to wear shoes and keep an eye out for any stray embers! This spectacular event is sure to stay with you long after your trip has come to an end.
Conclusion
No matter what your interests are, Fiji has something for everyone. Whether you want to relax on a beach or explore the vibrant local culture, this beautiful country will definitely be sure to leave you with plenty of memories. So why not start planning your trip today? You won't regret it!