You've come to the right place if you want to buy Steam games for less than the usual $20.
Steam, a popular store that sells PC games, is the perfect place for gamers to buy, play, and talk about their favorite games. Steam makes it easy for players to find video games in all kinds of categories that fit their tastes. But these days, not everyone can afford to buy any game they want, especially ones that cost a lot.
The good news is that Steam has a huge library full of fun and entertaining games that cost just under $20. (US dollars). Don't worry if you don't have a lot of money. Steam has you covered. You can now get some of the best books for a price you can afford.
Exo One
Price: $16.99
If you like science fiction and things that take place in space, you are in for a treat. Exo One will take you on a ride through intergalactic space, where you can see exciting images of the different planets. You can sit back, relax, and get lost in an out-of-this-world experience while playing this game.
Learn how to fly a spaceship in a place with a lot of gravity while listening to beautiful and relaxing music.
Child Of Light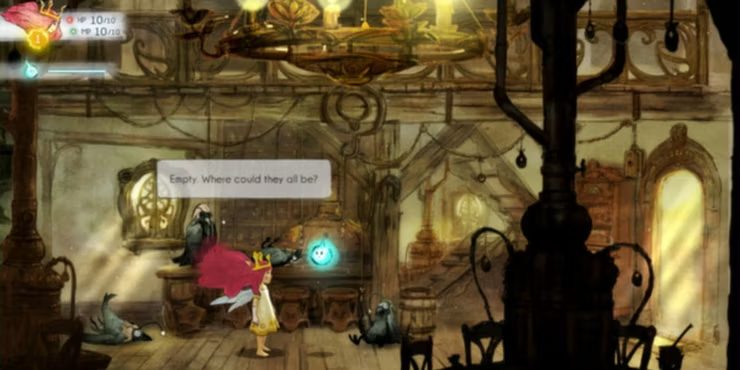 Price: $14.99
Child of Light is a fantasy turn-based RPG game where you explore a beautiful fairytale world. Its great art and music will make you feel like you're playing in a magical world.
On your way back home, you will meet many dark creatures that have made the world, which used to be beautiful and interesting, a dark, boring place full of evil. Go across the continent and you'll find out what your true destiny is. Child of Light is a magical adventure that both kids and adults are sure to enjoy.
Phasmophobia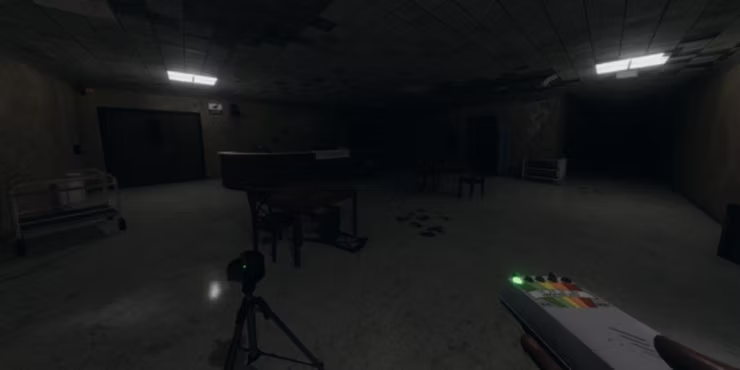 Price: $13.99
In the psychological horror game Phasmophobia, you can become a paranormal investigator or a ghost hunter. Use your ghost hunting skills and gear to get as much proof of ghosts as you can. If exploring haunted places by yourself is too scary for you, don't worry. You can play with up to four friends and face the thrilling paranormal activities that get scarier as you move through the game.
Find out what's going on with all the scary things and free the ghosts that are making people scared!
Solace Crafting
Price: $14.99
Immerse yourself in this fantasy survival RPG with an open world where you can travel, explore, and build at your own pace. As you move through the untamed wilderness, you will run into a number of monsters that will make it harder for you to find the things you need to stay alive. You can fight and protect yourself thanks to the impressive physical and magical skills you can learn and improve as you play.
Clear out the areas and gather as many materials as you can to make and build a huge town. Eventually, you'll be able to call on villagers with different jobs to help you survive in the fantasy world. Solace Crafting can be done as much as you want. Start making your own town and group of survivors right away.
Raft
Price: $19.99
Get ready for an epic oceanic adventure where you can sail alone or with your friends across the vast sea. Getting stuck in the middle of nowhere is a big problem and a scary situation. Gather things from the ocean to grow your raft, make furniture and tools, and make sure you have enough food and water to get through the dangerous sea. Be careful, though, because sharks will try to destroy your raft and eat your brains.
Raft isn't your typical survival game. It has a lot of twists and turns that will really make you feel like you're lost at sea.
Golf With Your Friends
Price: $14.99
Golf is always a fun thing to do, and it's even more fun to do with friends. This is why Golf With Your Friends lets up to 12 people play together and have a fun, exciting, and friendly golfing adventure. It has crazy, one-of-a-kind courses that will keep everyone on their toes.
But if you want to play by yourself, the courses are just as fun and full of things to do. Ace your way to the top and win the golfer championship on the most exciting courses you'll ever play.
PlateUp!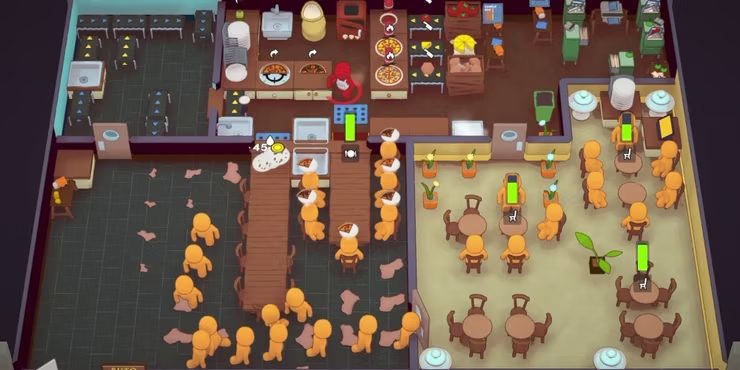 Price: $17.99
PlateUp! is a game about running a restaurant. It has simple but chaotic gameplay. Players always look forward to games like Slope Game that have to do with cooking because they get to eat the food they make. Who doesn't like the thought of eating? You'll have to cook and serve different kinds of food and decorate your restaurants to get more customers.
As you go on, things may start to get a little crazy. You need to make sure that everything is in order, like having the right furniture and equipment in the kitchen, so that you can serve your customers well. Be the head chef, manager, waiter, and franchise owner all at the same time, and show that your restaurant deserves those Michelin stars.