It's 2023 already. Yet some retro style dresses are still on trend or are coming back in trend. They still give us a chic and sophisticated look. If we look at the meaning of the retro style dresses, these dresses are the imitation of the vintage or old style dresses. So do not get confused between the vintage clothing which are 20 to 100 years old and retro clothing which are modern but the imitation of the former clothing style. You will find different designs of retro clothing in the UK.
In this article we shall be looking at some of the retro style dresses ideas which you can try in 2023 to get a chic and classy look. These days you can find different styles of outfits, including the retro style in different online stores as well. Jordash Clothing is one such online store that provides you with different types of gothic outfits, accessories and retro dresses in the UK. fashion is cyclical and the trendy retro style outfits never fail to prove this statement true. Whenever you are coming across such dresses, you can create a retro look for yourself by having makeup and accessories that compliment the dress and the overall look.
Let us now have a look at some of the retro style dress ideas which you must try to get a chic look.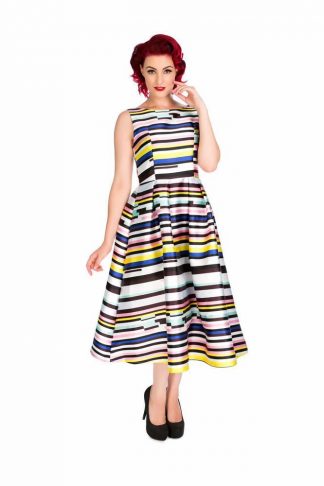 Tie-Dye Outfits
There is no doubt that the CVID-19 pandemic which created a lot of disaster all across the world, did one good thing in bringing back the tie-dye outfits and accessories to the trend. These outfits of the retro era never fail to give us a chic and stylish look. These outfits from the retro era are vibrant in colours and always give you a playful vibe when you wear them. Skirts, tops, shirts, pants, midi dresses and so on come in different tie-dye colours which give you a chic and funky look. You can pair these outfits with a pair of white sneakers or a pair of tie-dye sneakers, a pair of contemporary earrings and a pair of sunglasses and you are good to go with your look. You can wear these outfits for casual outings, for a lunch date and so on.
Floral Print Outfits
Another retro style outfit that is on trend these days is a floral print outfit.
Whether it is a skirt or a dress, if the outfit is in floral print, it never fails to give us the vibe of that of the vintage era. These outfits definitely will give you a chic and classy look. The floral prints are delicate yet vibrant and colourful. Either the flowers printed in the outfit are large or small in size. You can wear these retro style floral print outfits in all seasons. Moreover, they are designed in different styles and patterns. You can wear it to parties, a club or to a disco night. You can wear it to a restaurant and even there are casual and formal retro style floral print outfits which you can easily wear to your workplace.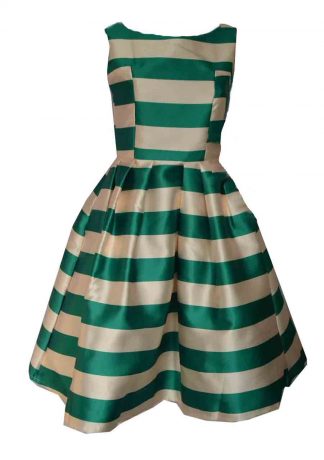 Bohemian Style Dresses
Another retro style dress which you can wear in 2023 and get a chic look is a bohemian style dress. You can visit different wholesale garment stores in the UK selling this type of wholesale retro clothing. If you are choosing to wear the boho dresses, they will give you the vibe of that of the '70's. Whether you are going for a picnic, shopping or going with your family and friends for a lunch outing, you can opt for these bohemian style dresses. These dresses are flowy and lightweight in nature and hence give you all possible comfort. Paisley print bohemian dresses are the most trendy bohemian style outfits available in the market these days. You can choose your favourite colour and thus, you are ready to slay your look in this retro outfit.
Summing Up
These are some of the retro outfits which you can try to get a chic look. There are many online stores and offline stores in the UK providing you with wholesale retro outfits and wholesale vintage clothing. You can either visit their stores or websites to get the best retro outfit of your choice.