Our Windows PC is the backup station of all the photos and media files from our smartphones, tablets, and digital cameras. Whenever we run out of space on any of our smart gadgets, we transfer and back up all the data on our computers. It is essential to filter out unwanted and duplicate photos and videos before you back them up on the computer else you will end up creating duplicate photos.
Every user should find duplicate photos and delete them at regular intervals to regain access to precious storage space. It is hard to find and remove duplicate photos as it is a tiring and time-consuming exercise yet we can't delete all the duplicate photos from our storage. The Best Duplicate Photo Finder for Windows can automate the removal process. Try out the manual process if you get luck else you can use the Google Photos Duplicate Finder for Windows.
Delete Duplicate Photos on Android
Before we dump all the duplicates on our computer, it's better we find duplicate photos on Android itself and remove them. You can follow this step-by-step process to quickly find and delete duplicate photos on Android.
Step 1. Access the Google folder and tap on Files.
Step 2. At the bottom left, tap the 'Clean' button and the app will give you cleaning options.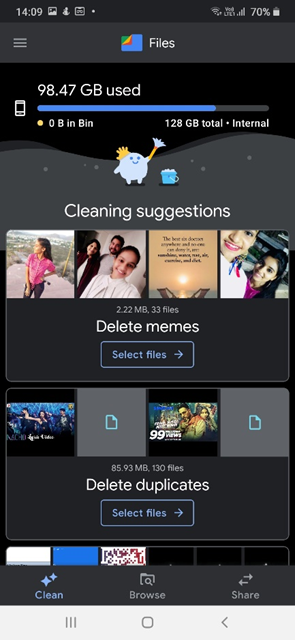 Step 3. On the Delete Duplicates tile, tap on the 'Select Files' button. Give it some time to scan and you will find all the duplicate photos on your smartphone storage.
Step 4. Keep on tapping to select duplicate photos. remember you just need to select the duplicate one and skip the one with an 'Original' tag. Once done, tap the 'Move Files to the Bin' button at the bottom and all the selected photos will go to the Trash folder.
Delete Duplicate Photos on Windows
If you have already taken a backup on your Windows PC, you can make use of Windows Explorer to find and remove duplicate photos.
Step 1. Access Windows Explorer with the (Win + E) key.
Step 2. Browse to select the folder that holds your photos' backup.
Step 3. On the View menu, select the Large Icons option under the Layout search tools.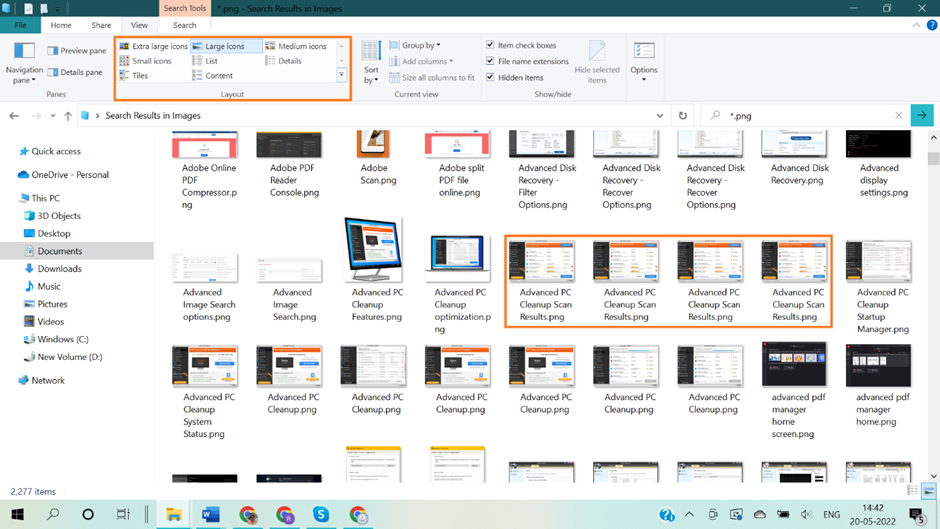 Step 4. You can preview with the thumbnail preview of the photos. Hold the Ctrl key and click to select photos that you find duplicate and want to delete.
Step 5. Hit Delete key to send duplicates to the Recycle Bin.
Go to the Recycle Bin and verify if you have deleted duplicates only. Select all with (Ctrl + A) and press the Delete key to permanently remove duplicate photos from your computer.
Use Google Photos Duplicate Finder
Google account comes with a bunch of applications and one of the apps is Google Photos. It has a smart scan algorithm that keeps the exact duplicate photos out of your cloud space.
Step 1. Access Google Chrome and sign in to your Google account.
Step 2. On the top right, click on the 9 dots and all the Google apps will be populated. Click on the Photos app from the list.
Step 3. Google Photos app will open. Click on the Upload button on the top right and select the 'Computer' option in the Upload From section.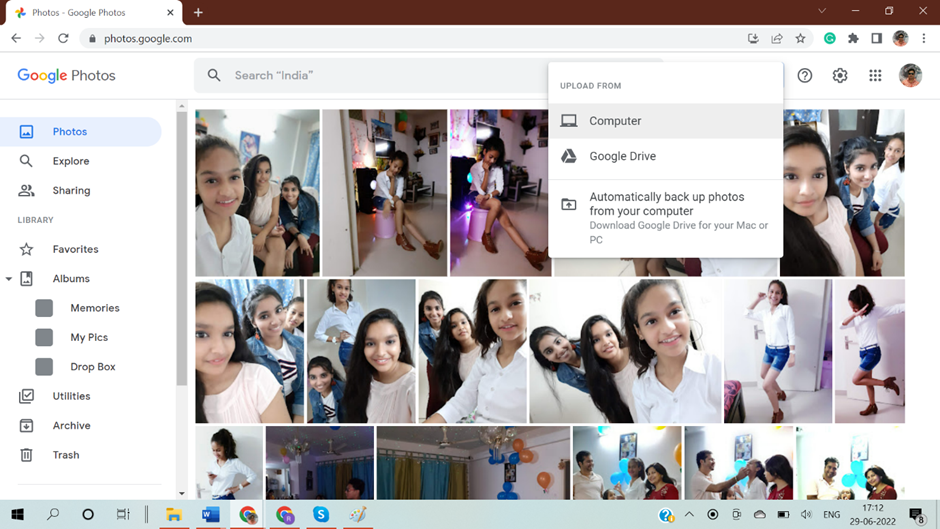 Step 4. Select photos from the computer storage or any other storage device and click on the Open button. It will scan and line up only the unique photos to upload. It will scan and give you the option to Add to Album or Shared Album.
Step 5. You can select an album if you have already created one or create an album now. All the unique photos will be uploaded to the Google Photos storage. It will not exclude similar or edited photos!
Use the Best Duplicate Photo Finder
It is hard to find duplicate photos from each and every folder manually. Here comes the need for the Best Duplicate Photo Finder. There are dozens of duplicate photo cleaners available over the web. We have tested and reviewed the best ones and ranked them as the best duplicate photo cleaner in 2022.
Duplicate Photos Fixer Pro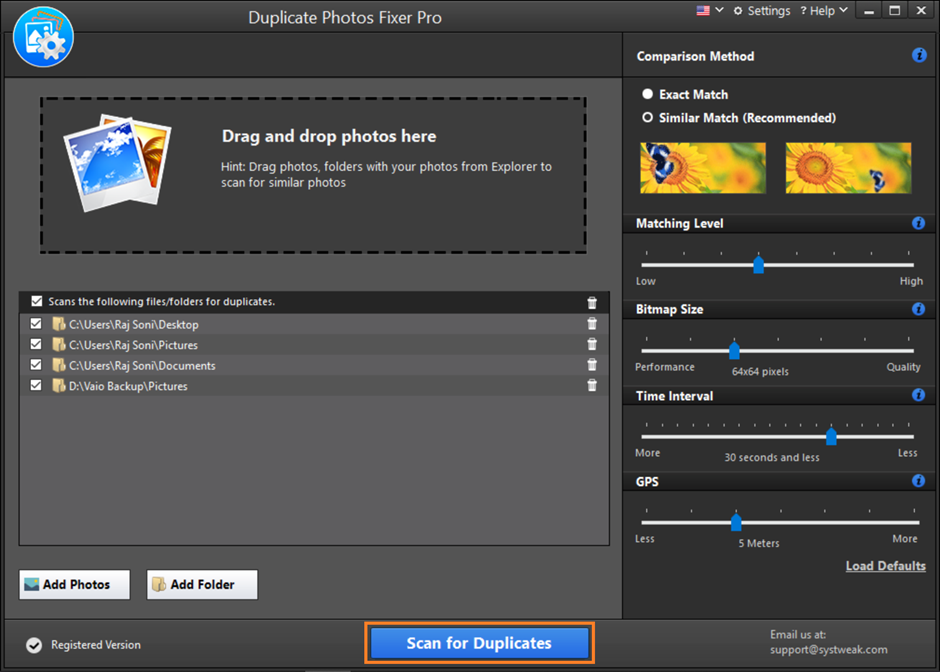 Duplicate Photos Fixer Pro is a unique product designed with special algorithms to quickly find and remove duplicate photos. It is compatible with all the latest versions of Windows, MacOS, Android, or iOS devices. It is easy to download, install, and activate on your computer before you scan your storage. You can quickly scan your internal and external hard drives and all other storage devices that connect to your computer.
Duplicate Photos Fixer Pro can also scan your cloud storage space like Dropbox and Google Drive and list out all the duplicate photos in groups. You can preview found duplicate photos and select them manually or go for the Auto-mark selection. Just click on the Delete Marked button and you can remove duplicate photos from the selected storage drive.
Final Words
Duplicate photos and videos can clutter up your storage drive and you may run out of space. It is required to regularly find and delete duplicate photos on all your storage devices. If you remove the photos manually it will be a tiring task as you can dive deep into all the folders. You can make use of the Best Duplicate Photo Cleaner.