Last Updated on April 25, 2023 by Tabraiz
Several smart room technologies are already available for hotels. These include interactive hotel maps and personalized room controls. The latest technologies also make it easier to monitor your guests' safety and security. Smart locks allow guests to use their phone to unlock the room, eliminating the need for a key card or room key. Integrated IoT security devices can be programmed to act when there is an intruder. These technologies can trigger door locks, emergency lighting and audio alerts. By providing these features, IoT in hospitality can help increase guest satisfaction and security.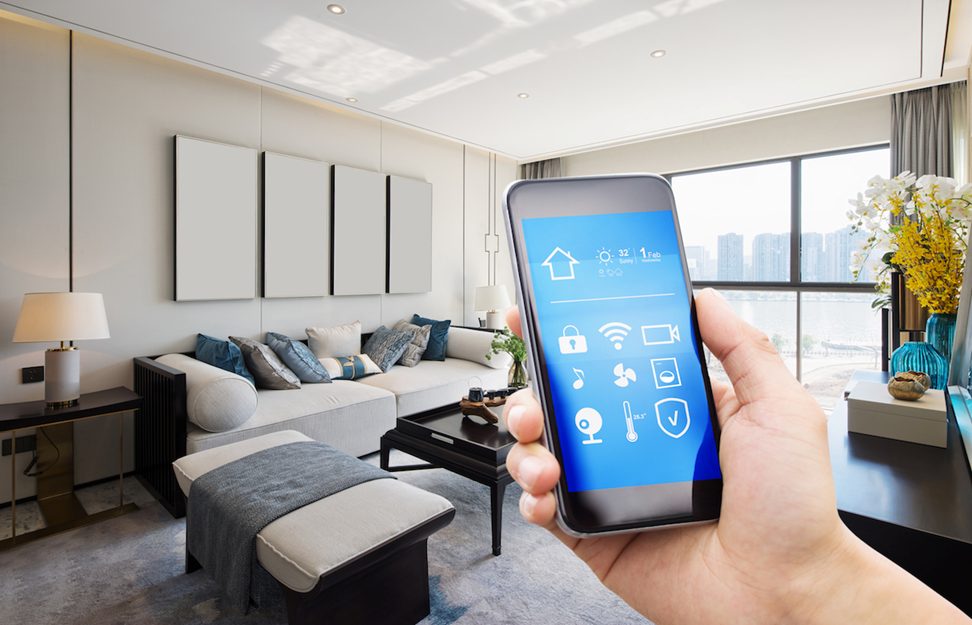 Branded Mobile Apps for Hotels
With over 80% of the global population using a smartphone, it makes sense to implement an app for your hotel. This will allow your guests to access more information, book faster, and save time. In addition, it will improve the guest experience.
Several luxury hotels have already implemented these technologies. For instance, Wynn Las Vegas has installed Amazon Alexa in every room, making it possible for guests to control the features in their room with a voice command. This technology also allows them to ask questions about the weather or current news. Using voice commands, guests can customize their stay with ease, and this can reduce the number of face-to-face interactions with hotel staff.
Hotel guests spend a great deal of time on their smartphones during their stay. By providing branded mobile apps, hotel owners can push additional ancillary services to guests, maximizing the visibility of these services and generating additional revenue. These new technologies can take your hotel to the next level.
Personalized Room Controls
Personalized room controls allow you to customize your guests' room experience. For example, you can customize the television station, lighting, and other elements to reflect the preferences of the current guest. This can save you time and provide a more personal experience. Additionally, you can customize entertainment options with third-party services.
Personalized room controls are another smart technology that is transforming the hotel experience. You can now customize the temperature in each room and adjust the shower water to the desired temperature. In addition, you can tune the television to your favorite channel. Some hotels are even offering robot room service.
Smart voice-control capabilities are another popular smart room technology. Many hoteliers are implementing this technology into their rooms to provide guests with a more personalized experience. For example, Hilton has rolled out a new smart hotel solution that allows guests to control the temperature in their rooms using their smartphones.
Other hotels have integrated voice-control technology for lighting, and some even allow guests to control multiple devices on their phones. Another trend in smart room technologies is voice-recognition capabilities for the TV and pay-to-view entertainment. One popular voice recognition device is Amazon's Echo.
Voice Control for Entertainment
Hotels are already adopting the use of Voice Control in their smart rooms to give guests personalized entertainment alternatives. The devices work by allowing hotel guests to log in to third-party services such as Netflix, Amazon Prime, Spotify, and Apple Music. Amazon has developed its own Alexa for Hospitality product, a custom version of the Echo speaker, which enables hoteliers to deploy smart voice control solutions quickly. These voice-controlled devices can play audio books, music, and videos.
The voice-controlled devices can control multiple smart devices at once. Some can turn on and off with a simple command while others can provide real-time information and control other devices around the room. They use artificial intelligence to understand speech patterns and respond accordingly. Most devices are connected to the internet.
Smart Hubs
In addition to improving guest experiences, smart room technologies can also help reduce energy costs and utility bills when rooms are vacant. By controlling multiple devices from a central hub, smart hotels can optimize processes and optimize energy usage. Smart rooms also minimize security risks and eliminate room keys. In addition, they can help save hotel staff time and money. You can also hire any software development company to develop an app for your hotel.
Smart wall mirrors and smart thermostats allow guests to control their room temperature and brightness via their phone. They can also control blinds or adjust the position of their beds from anywhere in the room. Another smart technology that hotels can implement is mobile door keys. This technology will enable guests to check in and out of rooms with the touch of a finger.
Interactive Hotel Maps
The use of indoor mapping has many benefits for the hospitality industry. Not only will it help guests find their way around, but it will also help promote specific venues or events. These maps have become very advanced over the years, and hoteliers can use them for many purposes.
Hoteliers can use beacons to track dwell times and popular areas to better understand customer behavior. With this information, they can plan offers and rewards accordingly. This technology can help hotels understand how to maximize their revenue and increase guest satisfaction. These beacons can also help in customer service by letting customers know about promotions and special discounts when they are checking in or out of a hotel.
Smart mirrors are also a smart technology for hotels. They can provide information to guests or tell them about the weather. They can also be used to control lights and climate. They can also help to optimize the use of utilities when the hotel room is empty.